When you're writing your groom wedding speech, you'll want to incorporate light-hearted humour that suits all ages. Remember, this is your important day and there will be people of all ages attending!
When I was double-checking my speech at the last minute, I realised I'd included a joke that was pretty inappropriate for the mother-in-law and also some of the younger children that would be there. It's easy to get carried away and go off on a tangent in an attempt to be funny, so just make sure you do remember to double and even triple check your speech before the big day!
Be Funny, But Be Serious Too…
Albeit you might want to create a funny groom speech, just bear in mind that this is your chance to let others know how you feel. I found that striking the balance between something mildly-romantic and also humorous at the same time was the key to creating a groom wedding speech that everyone enjoyed.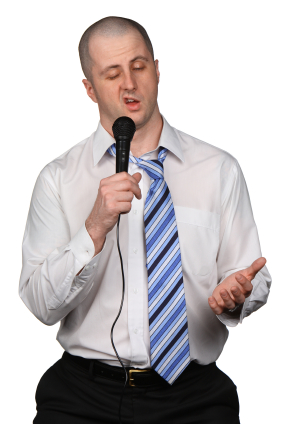 In most cases, the same old "how we met" story works wonders. It has people saying "aww" from the start and really increased my confidence allowing me to relax once I knew people were liking it.
So even though me and my new wife Sarah knew this story to the letter, I thought it was a good idea to give our friends and relatives an insight into our first date. And it really went down a treat…
I told the embarrassing (but funny) story of how Sarah and I wined and dined at the restaurant from hell on our first date and how from that moment on we were literally hooked on each other – soppy I know. This helped set the atmosphere for a great evening and got everyone pumped up and in the mood for what was to come!
Mentioning The Family…
Ah, the old classic. I personally didn't talk much about my family as I wanted my beautiful bride to feel appreciated. After all, people didn't come to our wedding to hear my life story!
I talked briefly about my upbringing and my very first girlfriend and this was where I was able to incorporate some humour into the speech. I also thanked everyone for their wealth of gifts (it was like Christmas ten times over!) and donations to our honeymoon and took the opportunity to thank both sets of parents for their help and support.
All in all, I'd recommend keeping your speech natural. Don't try and go over the top on the humour and focus more on creating a groom wedding speech that is passionate and entertaining. The fact that I started off with a bit of history and humour was what really helped me overcome my nerves early on.